Artikelnummer: SKU:8213GR
Regular price
Sale price
€139,90
Unit price
per
Sale
Sold out
View full details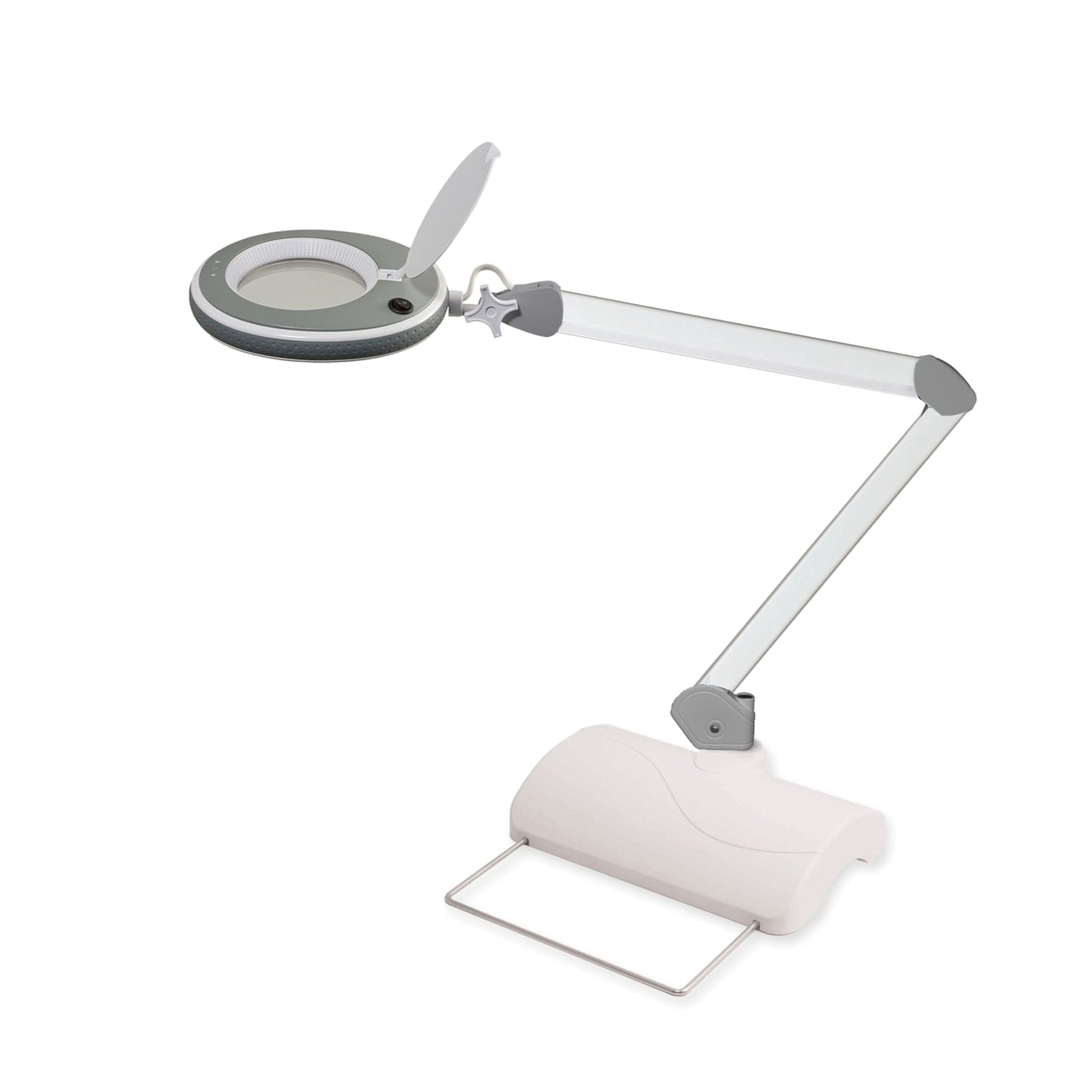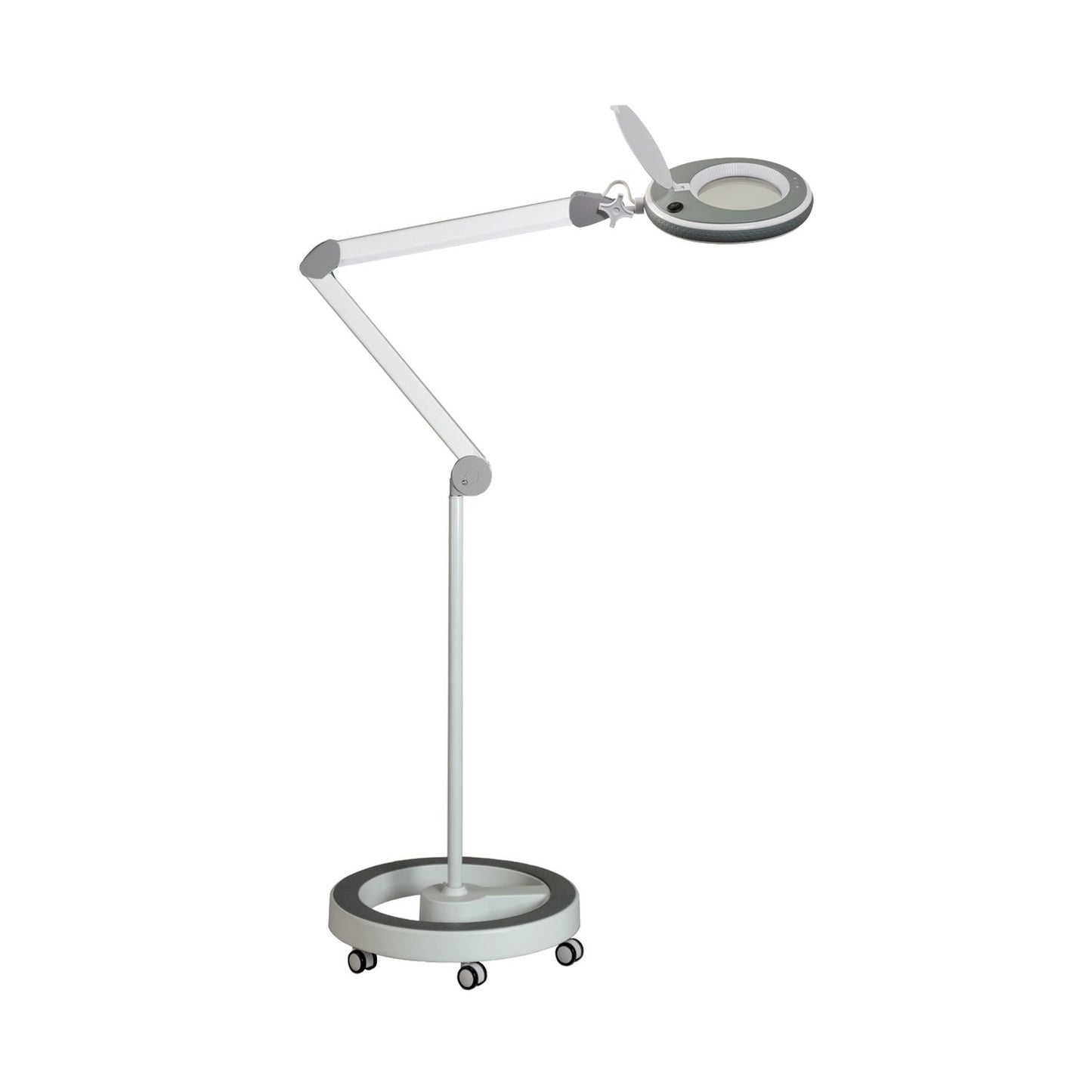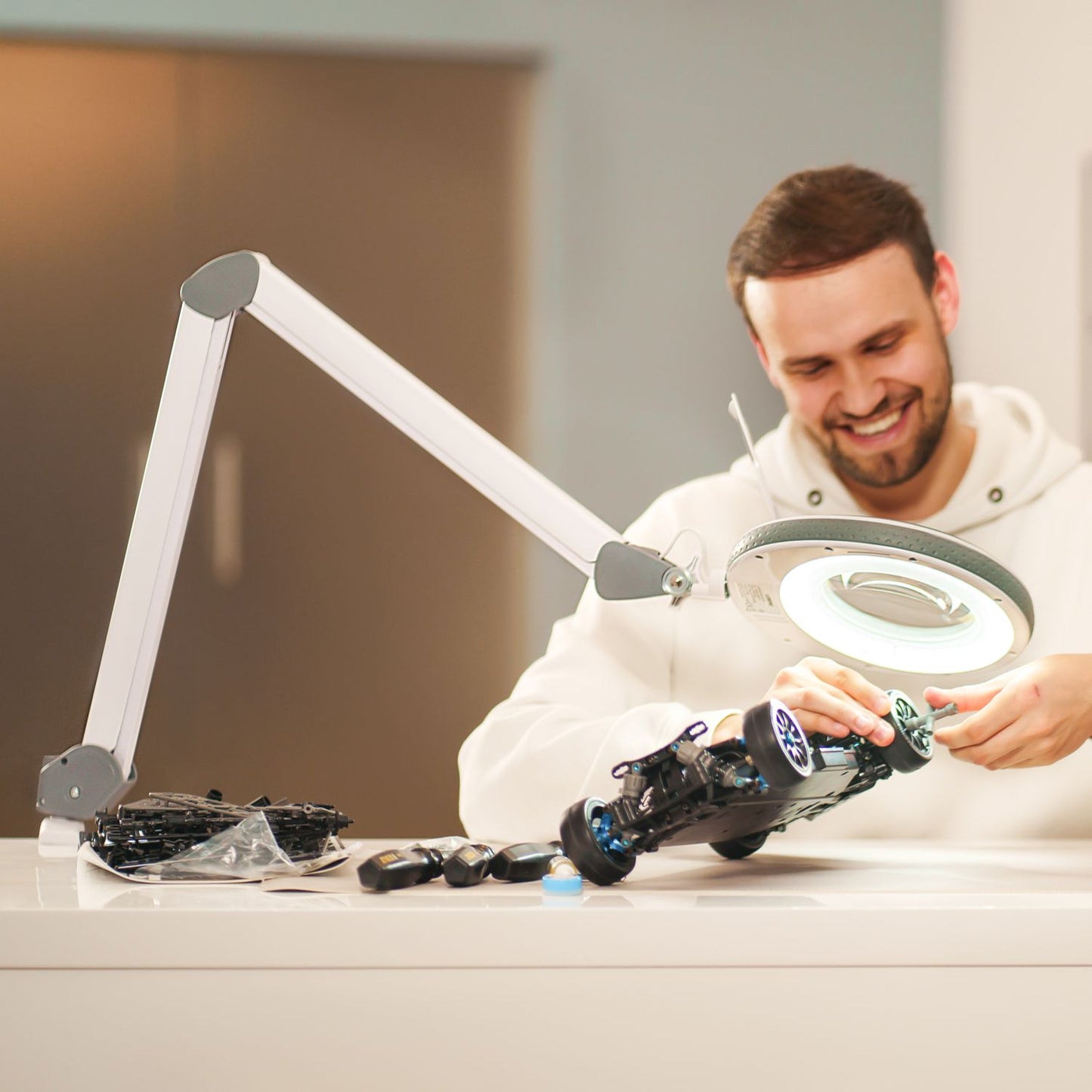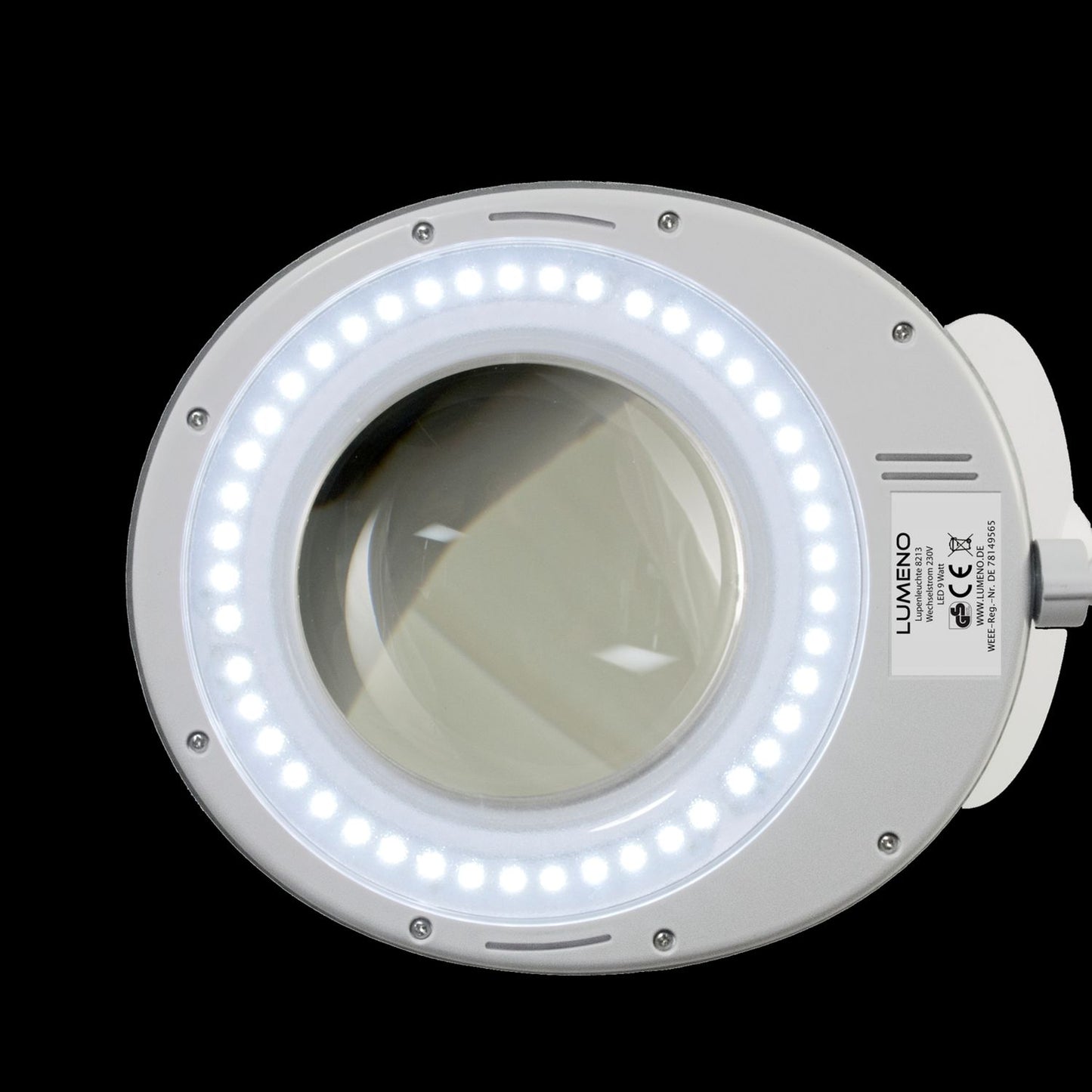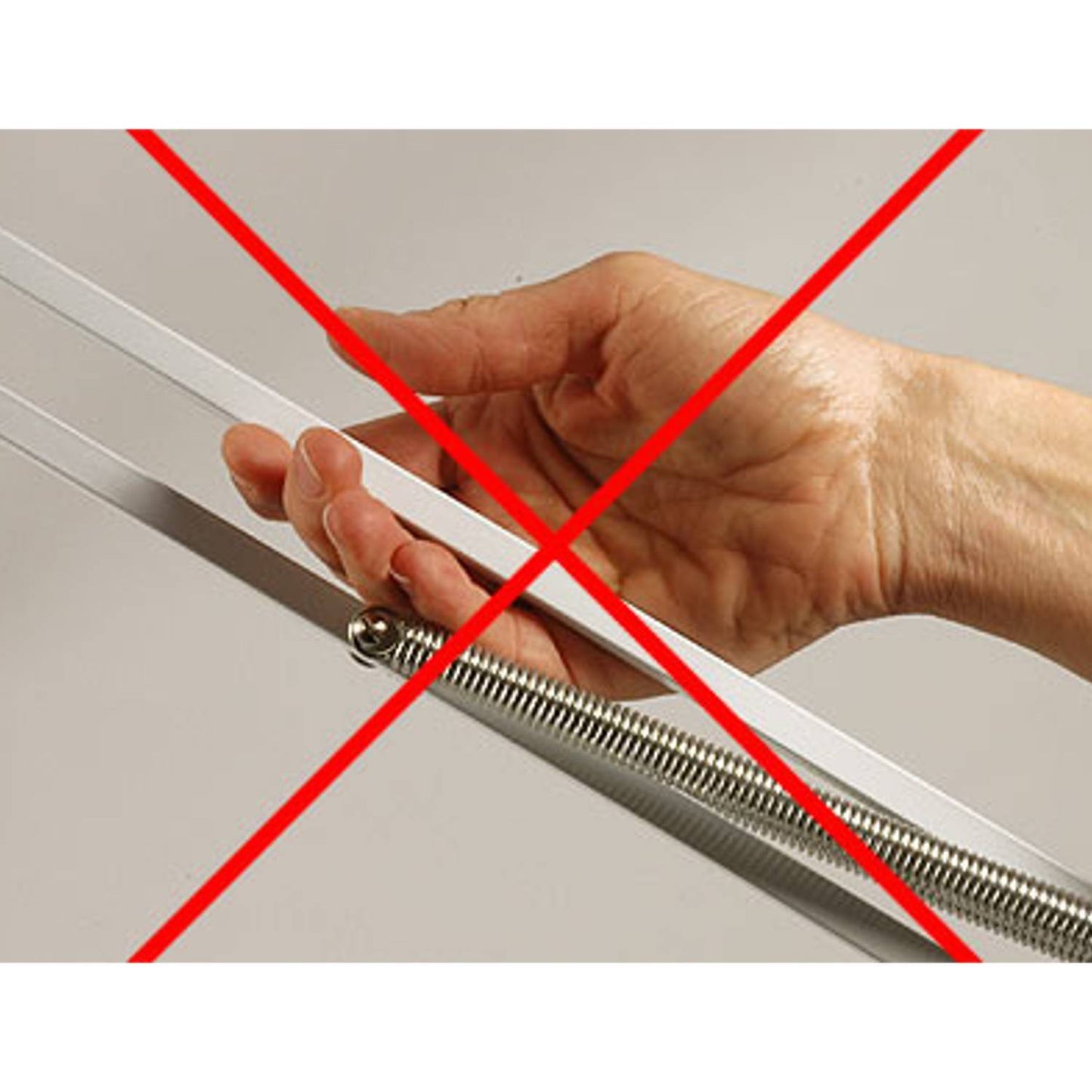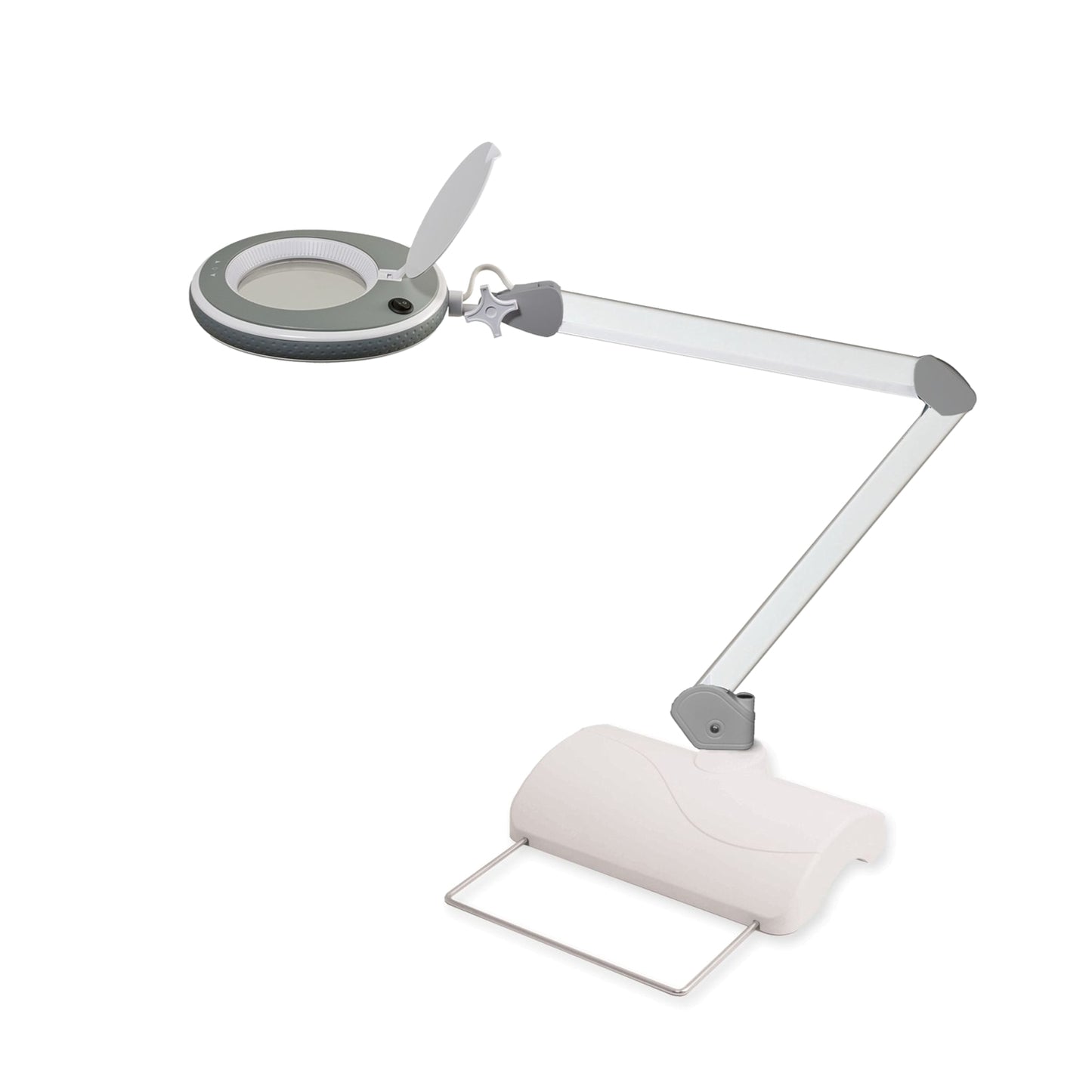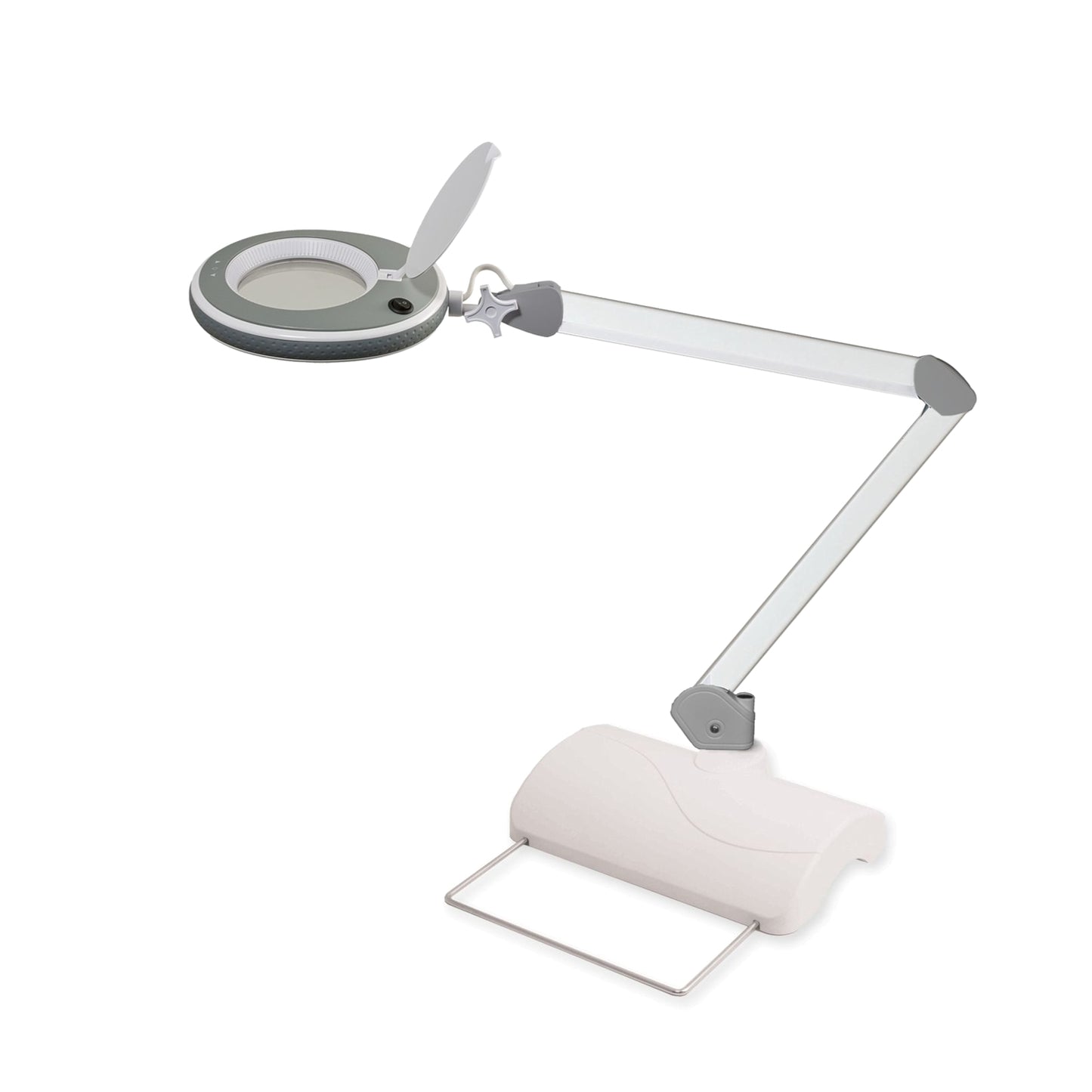 Professional magnifying lamp model 821X from Lumeno, with adjustable brightness and crystal clear glass lens in 3 or 5 dioptres.

With the premium model 821X, Lumeno offers a magnifying lamp for professional applications.

Thanks to the special design, the arm mechanism has a large working radius, is easy to swivel and, unlike conventional magnifying lamps, does not pose a risk of pinching fingers. It should also be emphasised at this point that the lamp is held exactly in the position in which you have set it by the hidden springs. The design also ensures that the lamp can be cleaned quickly and easily.

The special feature: Unlike other magnifying lamps, the LEDs of the 821X series can be adjusted in 6 brightness levels. For this purpose, there is a touch-sensitive control element on the lamp head, which also reacts when latex gloves are used. This makes this lamp ideal for cosmetics or pedicure. Energy-efficient LEDs of the latest generation provide uniform illumination with 820 lumens. Thanks to a service life of up to 25,000 hours, these advantages can be enjoyed for an extremely long time.

For the first time, a crystal-clear glass lens is also fitted as standard in this model. This ensures a clear image without colour cast and with minimal distortion.

The lens is available in two powers:

3 dioptres (1.75x magnification) 8213
5 dioptres (2.25x magnification) 8215

Overall, this magnifying lamp stands out due to its exclusive quality and attractive design. The practical rubber protective edge has also been carried over from the previous series and provides improved grip for better alignment and some protection against light impacts. Thanks to the manufacturer's years of experience, the lamp remains exceptionally practical. All controls are conveniently located and therefore easy to reach.

Despite their enormous luminosity, the LEDs mounted in a circle around the lens in the lamp head have a very low power consumption of 10 watts and provide uniform illumination of the working area. The magnifying lamp is operated with non-hazardous 20 V extra-low voltage via a separate power supply unit.

The scope of delivery includes a practical table clamp for mounting. Additional accessories such as a stand, table or wall mount are optionally available.

Scope of delivery: Magnifying lamp 821XGR, power supply unit (20 V / 0.5 A), table clamp, instructions.

Specifications
| | |
| --- | --- |
| Magnification | 3 or 5 dioptres |
| Housing color | white |
| Color protective edge | grey |
| Brightness | max. 820 lumen / adjustable in 6 steps |
| Illuminant | 60 ultrabright SMD - LEDs |
| Power | max. 10 W (10 kWh / 1000 h) |
| Current consumption | max. 10 W (10 kWh / 1000 h) |
| Standby consumption | 0.3 W |
| Energieeffizienzklasse | F |
| Light color | similar to daylight |
| Color temperature | 6500 K |
| Color rendering index (CRI) | > 80 Ra |
| LED lifetime | up to 25,000 hours |
| Lens | crystal clear glass lens without distortion/color cast |
| Working radius (distance from lens center to lower joint) | approx.1050 mm |
| Length of the upper arm segment | 420 mm |
| Lower arm segment length | 420 mm |
| Magnifiers diameter | 127 mm |
| Dimensions lamp head | (LxWxH) 241 x 212 x 38 mm |
| Cable length | 150 cm |
| Scope of delivery | Magnifying lamp, power supply unit 20 V/ 0.5 A, table clamp, instructions |
| Manufacturer WEEE No. | DE20114722 |